MERCER ISLAND, Wash., March 14, 2023 – CarepathRx, a leader in pharmacy and medication management solutions, was recently named a Top 15 U.S. Pharmacy from Drug Channels Institute based on prescription dispensing revenues for the calendar year of 2022. This marks CarepathRx's second consecutive appearance on the list.
National prescription dispensing revenues reached a record $548 billion in 2022, with the latest list of Top 15 U.S. Pharmacies accounting for more than 75% of total dispensing revenues from retail, mail, long-term care, and specialty pharmacies. CarepathRx, one of just three private corporations on the Top 15 list, showed one of the highest growth rates in revenue over 2021 at 20%.
Discover what other hospitals and health systems across the nation are learning: CarepathRx delivers the industry's most comprehensive hospital pharmacy care delivery model.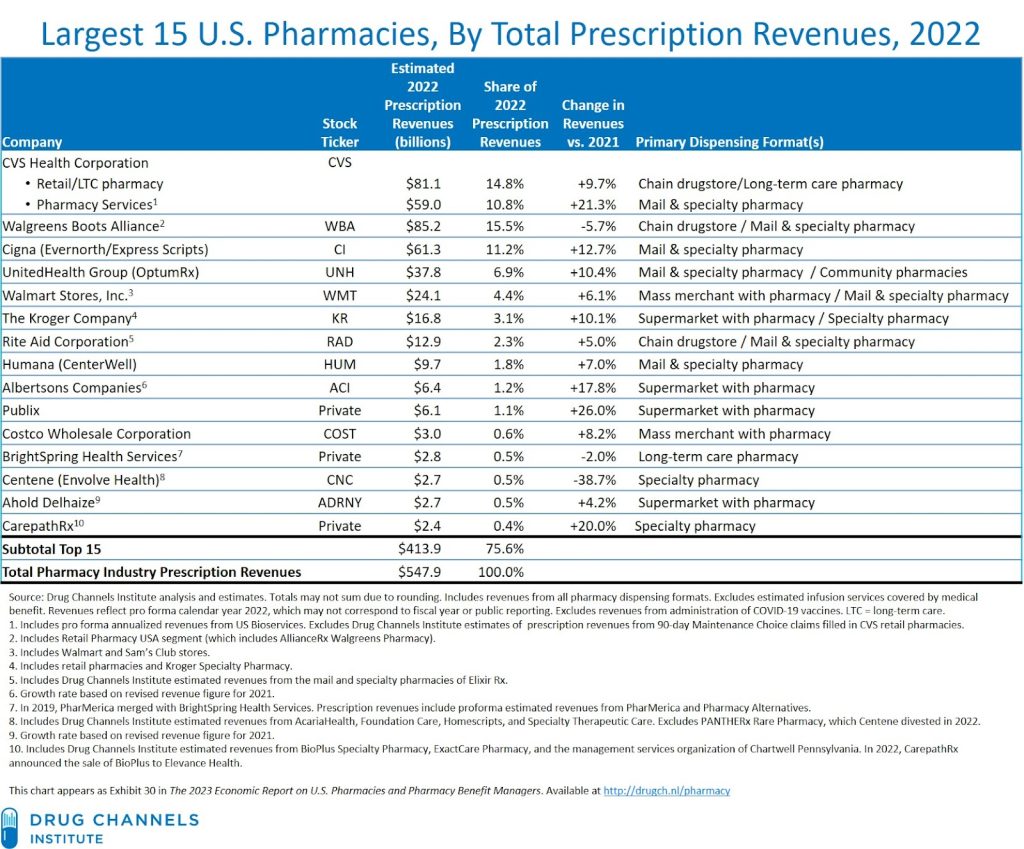 About CarepathRx
CarepathRx is transforming pharmacy care delivery for health systems and hospitals, delivering improved patient outcomes that drive clinical, quality, and financial results. Through the industry's most comprehensive, end-to-end hospital pharmacy care delivery model, CarepathRx is turning hospital pharmacy into an active care management strategy and revenue generator while providing support across the patient's complete healthcare journey. The company takes an enterprise approach, providing a powerful combination of technology, market-leading clinical pharmacy services, and wrap-around services that optimize pharmacy performance across the enterprise for fully integrated pharmacy operations, expanded healthcare services, improved ambulatory access, minimized clinical variation and new health system revenue streams. Today, CarepathRx serves more than 20 health systems and 600 hospitals, with more than 1,700 employees nationwide. For more information about CarepathRx, visit www.carepathrxllc.com.