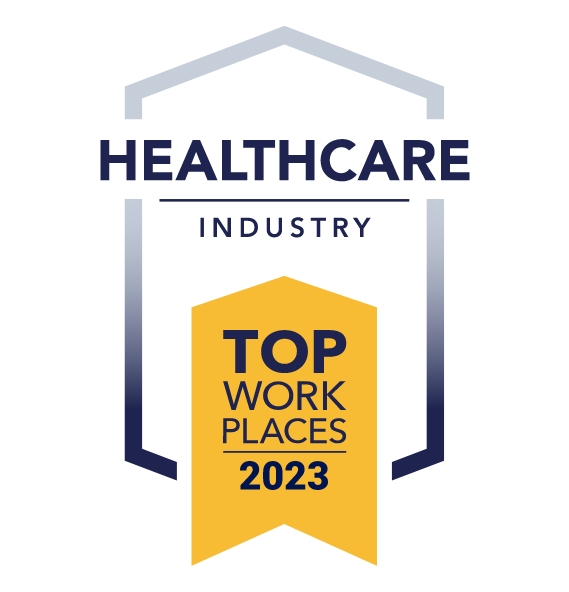 MERCER ISLAND, Wash., July 31, 2023 – CarepathRx, a leader in pharmacy and medication management solutions, has been recognized as part of the Top Workplaces in Healthcare 2023 list. Based on employee feedback, the industry-specific Top Workplace USA Awards recognize organizations around the country that have cultivated exceptional workplace cultures. This is CarepathRx's second consecutive appearance on the Top Workplaces in Healthcare list.
Founded in 2019, CarepathRx brings together some of the nation's leading capabilities in infusion, specialty pharmacy, telepharmacy, and technology to transform patient care.
"Supporting CarepathRx's diverse suite of healthcare services are more than 700 incredible team members dedicated to providing the highest level of service to our patients, providers, pharmacies, and payers – everyday," said Randy Hyun, Chief Executive Officer at CarepathRx.
Nominees for the Top Workplaces Awards are evaluated based on results from anonymous, employee engagement surveys.
"Our employees remain the driving force behind the success of CarepathRx," said Leah Silver, Chief Human Resources Officer at CarepathRx. "I am thrilled to share this honor with them once again."
About CarepathRx
CarepathRx is transforming pharmacy care delivery for health systems and hospitals, delivering improved patient outcomes that drive clinical, quality, and financial results. Through the industry's most comprehensive, end-to-end hospital pharmacy care delivery model, CarepathRx is turning hospital pharmacy into an active care management strategy and revenue generator while providing support across the patient's complete healthcare journey. The company takes an enterprise approach, providing a powerful combination of technology, market-leading clinical pharmacy services, and wrap-around services that optimize pharmacy performance across the enterprise for fully integrated pharmacy operations, expanded healthcare services, improved ambulatory access, minimized clinical variation and new health system revenue streams. Today, CarepathRx serves more than 20 health systems and 600 hospitals, with more than 700 employees nationwide. For more information about CarepathRx, visit www.carepathrxllc.com.